17 Aug 2018
Potato washing line Quaak Potato
This beautiful Potato washing line has been set up at Quaak Potato in Scherpenisse (Netherlands).
Now this line, consisting of a De-stoner, Drumwasher, Felt dryer, inspection table and water recycling system, is still installed at a temporary location. After the first washing season, the line will be adapted in a complete sorting line.
Again a nice project!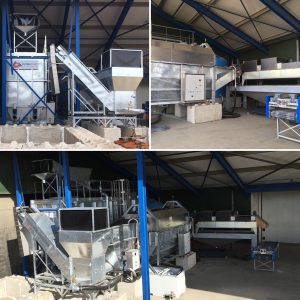 Back to news