Drumwasher stainless steel 304

Van Dijke's Drum Washer is the next generation in washing potatoes and bulbs.
The washer is made of a simple but solid construction with a perforated drum-shell. The front compartment contains a water inlet that prevents that clay or sand gets stuck in the compartment. A VFD controlled double drive with synchronized operating motors will prevent the drive-belts from slipping. The system is equipped with the newest technologies concerning washing and dirt removal. Typical for this machine is the extreme low water use. The washer can be used as a 'dry washer' and as a 'wet washer'.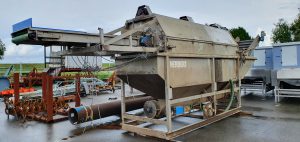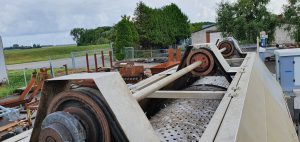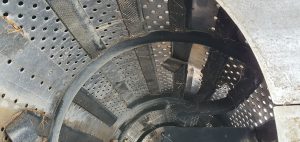 ---
Specifications
Number
Brand
Type
Build in
Condition
Price

:
:
:
:
:
:


Herbert
WBPA (HYD) 4E 1200
2006
Good
€

---
Gallery